Commercial Laundry and Ironing Services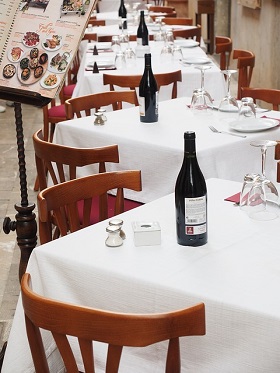 Are you paying too much for your commercial laundry service? We can beat your current suppliers prices for your laundry and ironing services on bed linen, table cloths,kitchen cloths, towels, uniforms or anything else you may have ? Call or email now for a quote.
Laundry is not a very glamorous part of your business but it is an important part of what customers judge and rate you on. We understand that you need a high quality low cost laundry sevice that is hassle free. Classiclean commercial laundry solutions will solve your laundry woes with a high quality, affordable no hassle service from a small family run business that cares about you.
Classiclean is not just a dry cleaner. We have been providing commercial laundry and ironing services to businesses in and around Harrogate for over 20 years. We have the experience and the modern equipment that guarantees a level of service that is unbeatable.
Our Commercial Services Include:
Dry Cleaning of All Garments
Fire and Flood Restoration - We specialise in the restoration of garments and home furnishings damaged by fire and flood.
Hotel Laundry and ironing Services
Guest and Staff Dry Cleaning and Laundry Services
Restaurants - Table cloths and napkins ironed. Staff Uniforms. Kitchen cloths
Health and Fitness Clubs - Towels and Robes
Holiday Apartments guest houses - Bedding Washed and Ironed
Garages and Workshops - Boilersuits and Overalls
Bars and Cafés - Uniforms, Aprons and Towels.
Hairdressers - Towels and Aprons
Doctors' Surgeries.
And many more!
Do you need a Quote for commercial Laundry or ironing services?
Call Us to discuss your needs
What our customers have to say.

2 months ago
"I've used Classiclean of Harrogate for my holiday rental cottage laundry over the past three years. The laundry has always been returned spotlessly clean and their collection and delivery service has been excellent, which is impressive, because the cottage is in a very remote location"